Here are some of our landscaping achievements
Residential landscaping
In this portfolio of landscaping achievements, you will find some of our installations of paving stone, pool surrounds, terraces, low walls with floral arrangements, installation of fountains with artificial pond, mini-excavation and more. Here are a few of our accomplishments that will show you the kind of project we have already handled. Contact us now to discuss your own project.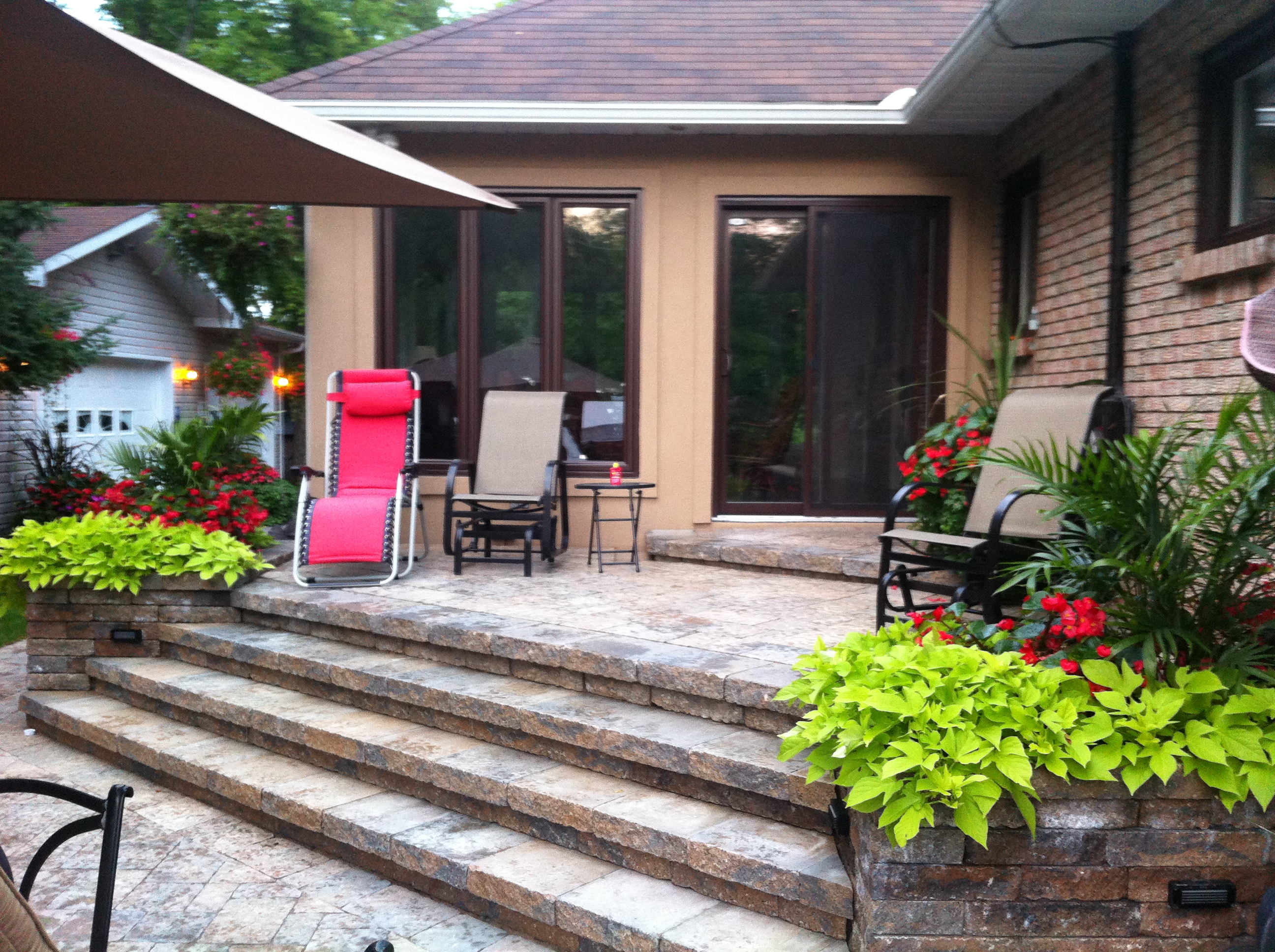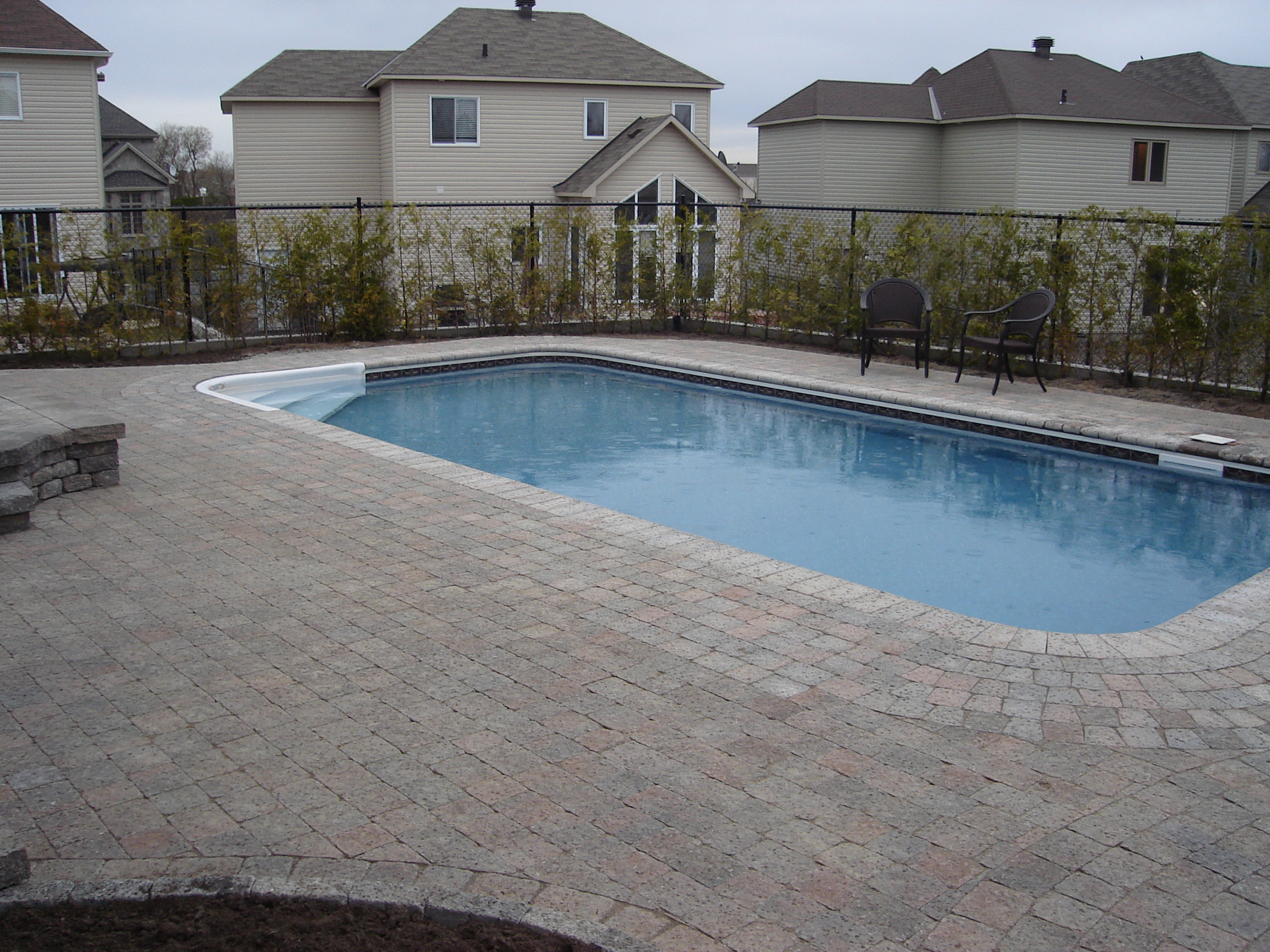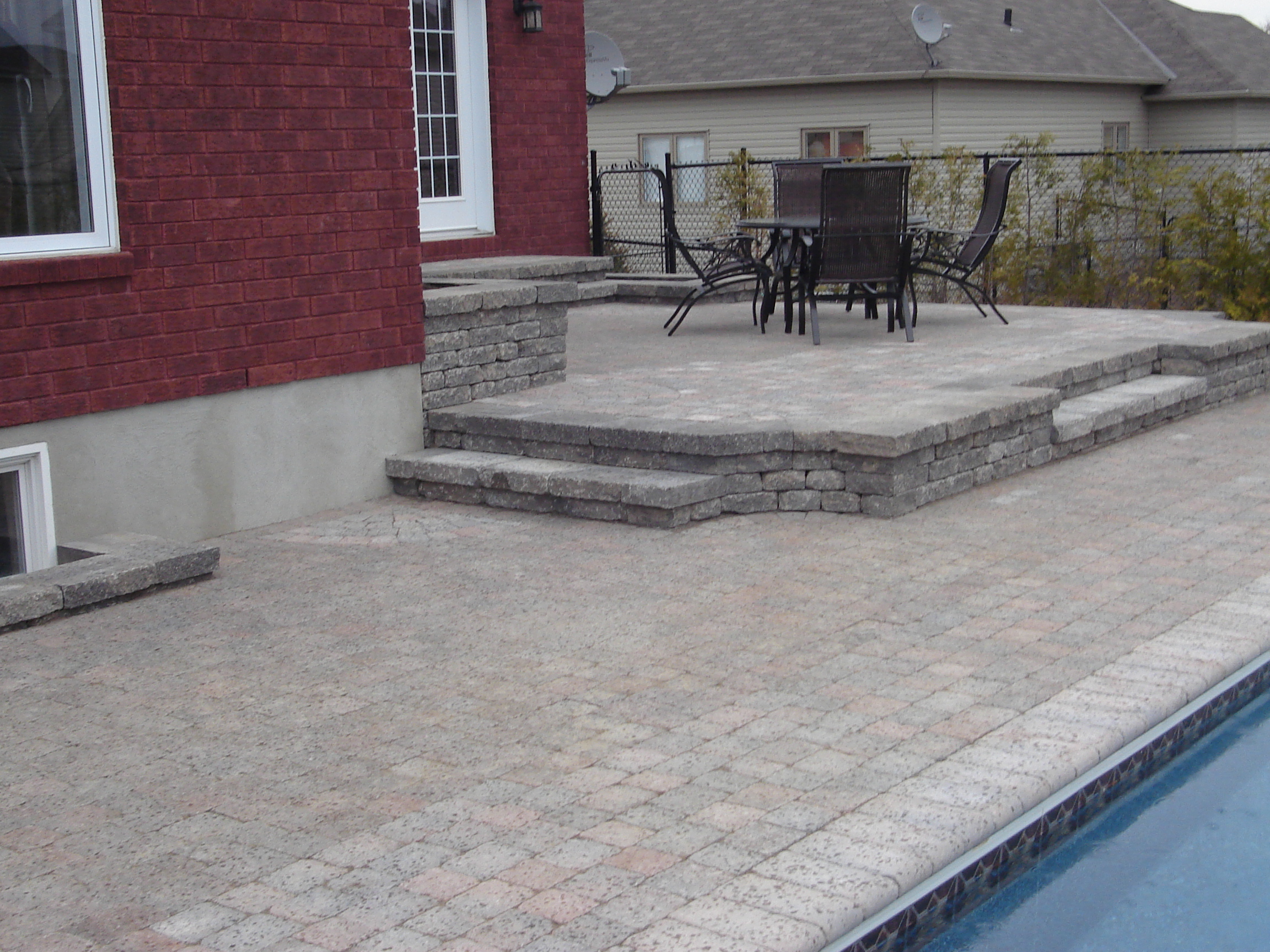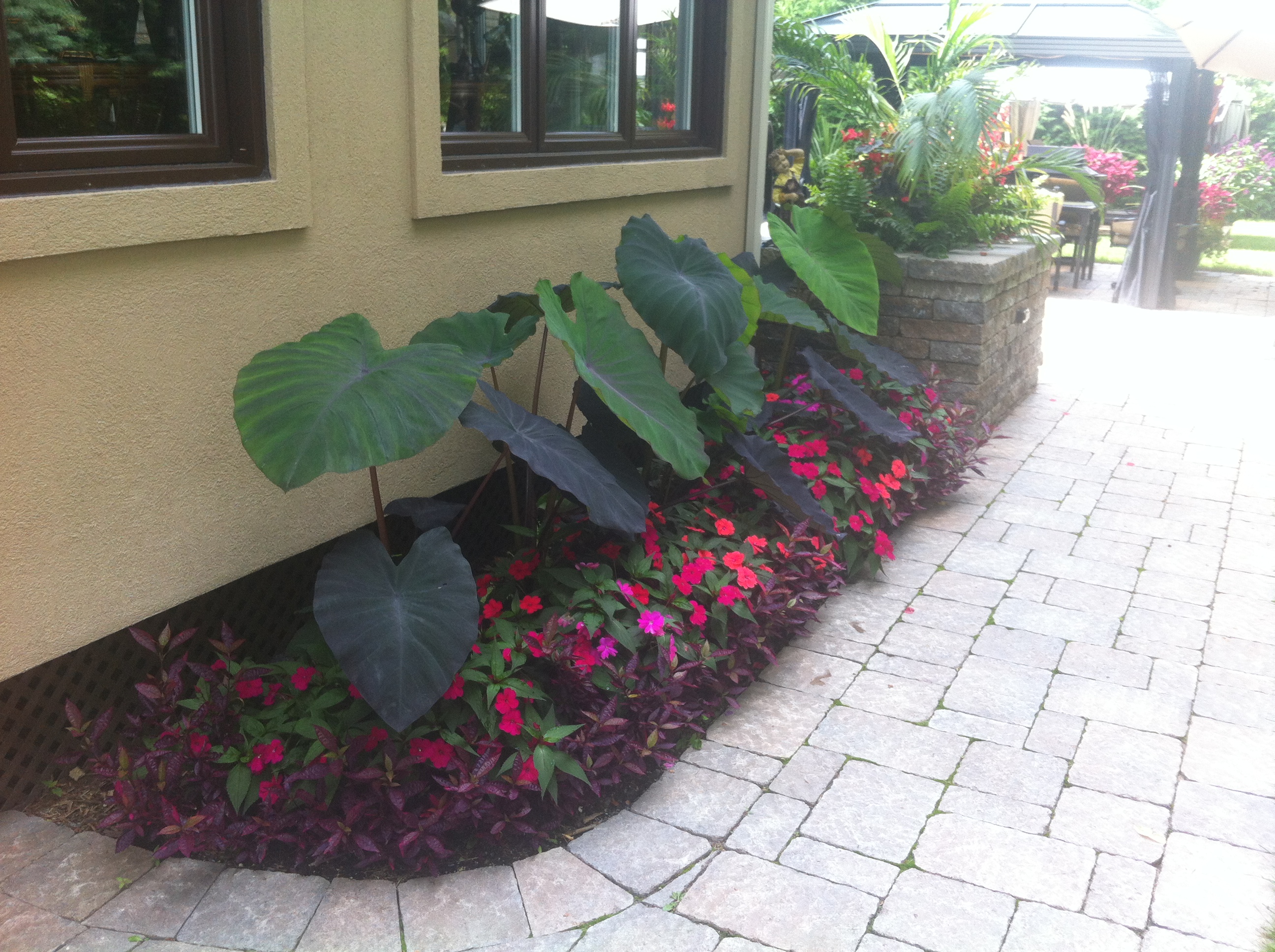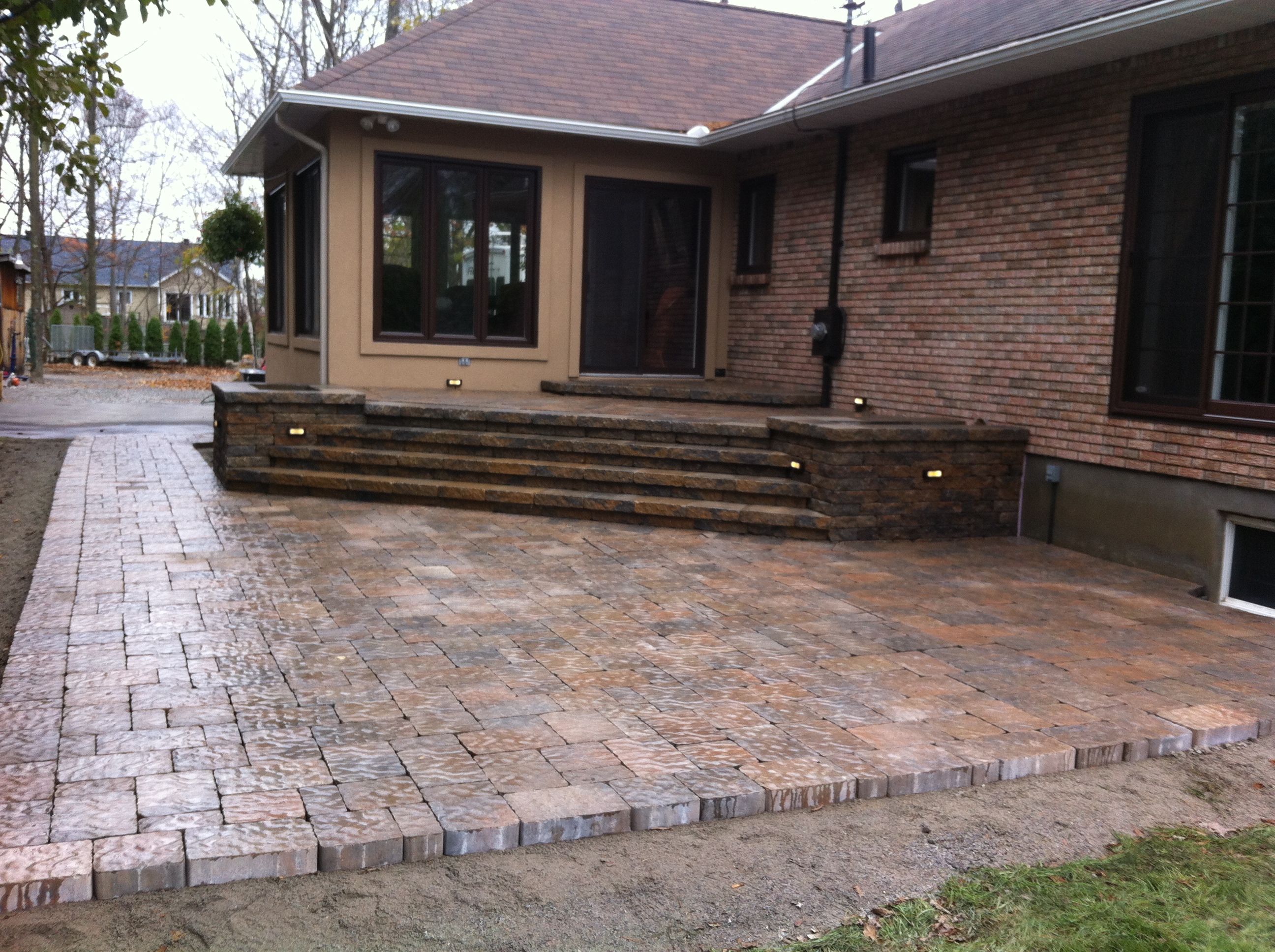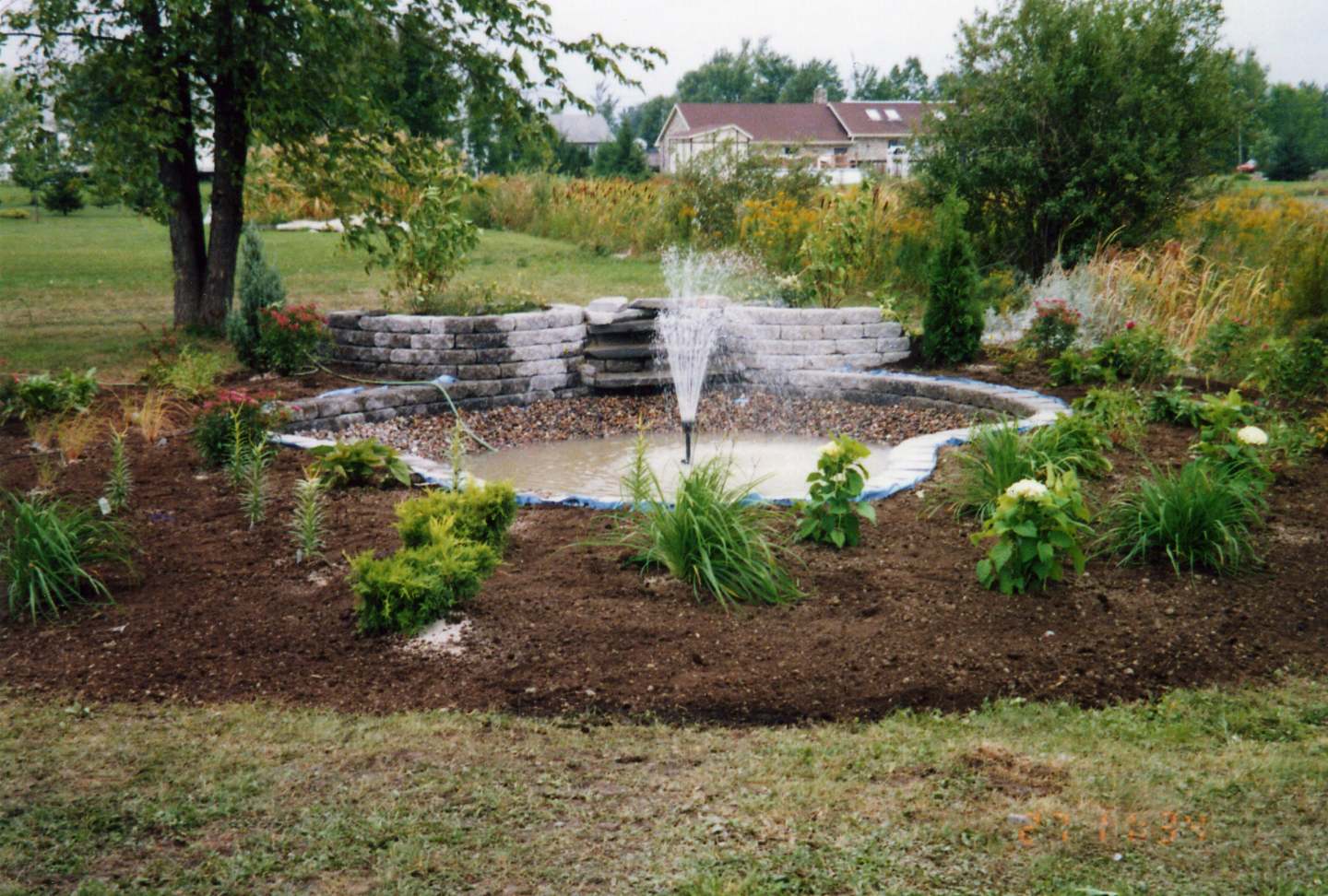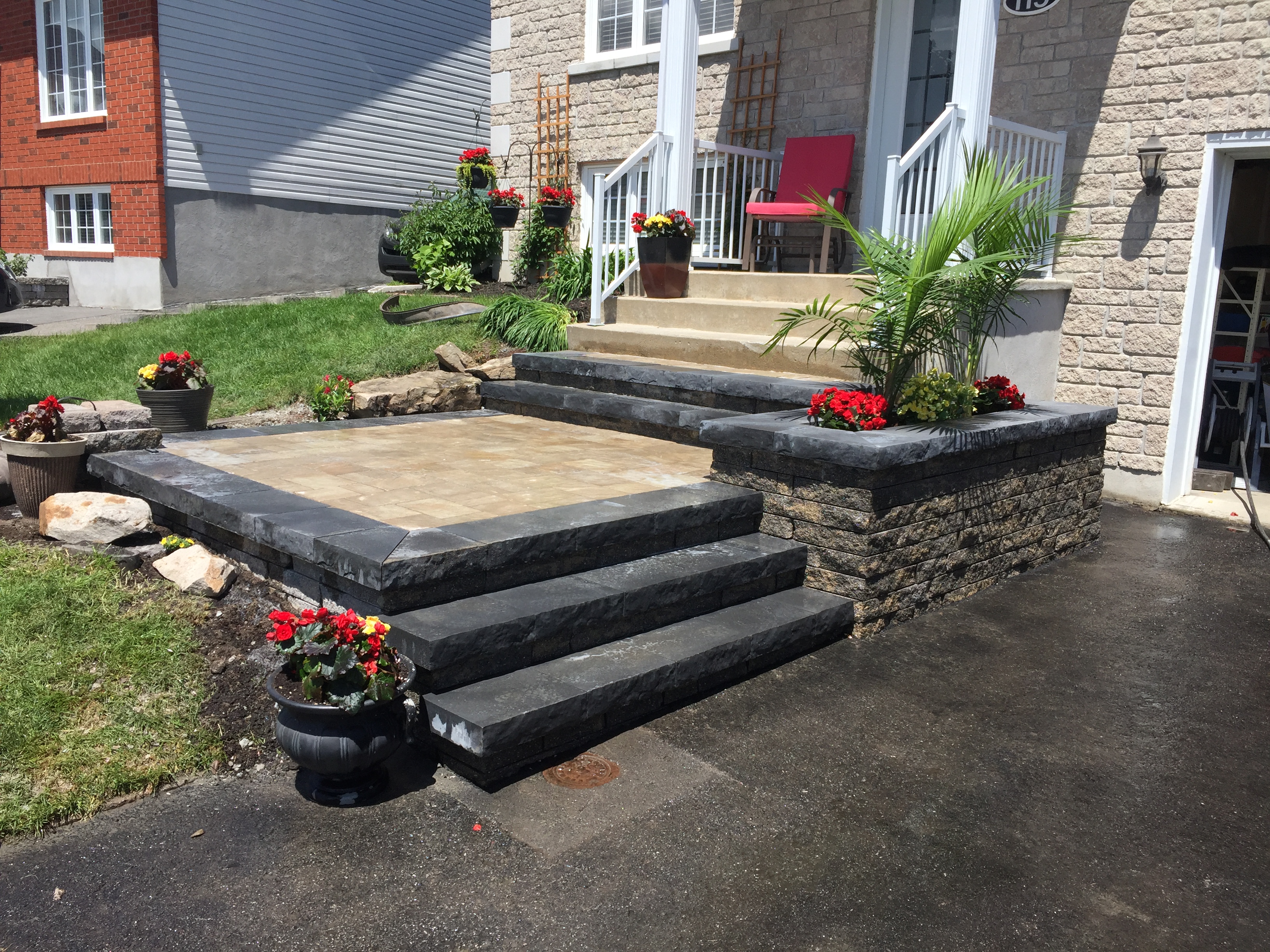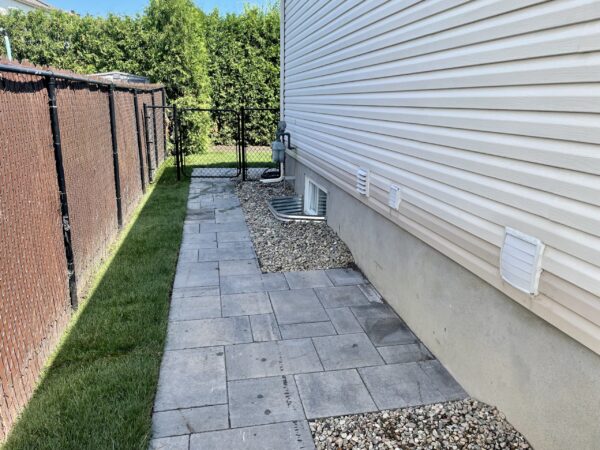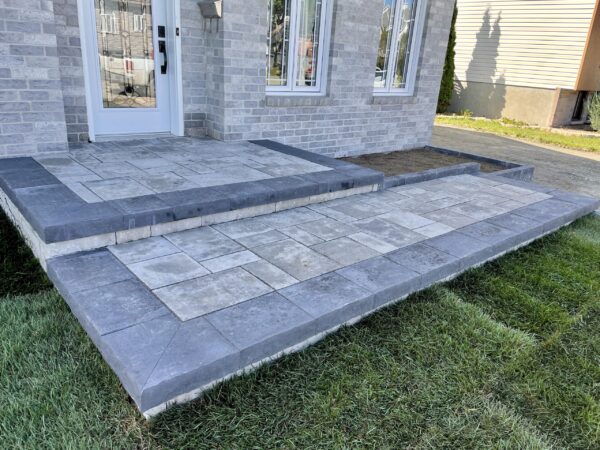 Here's a few residential landscaping jobs we've done!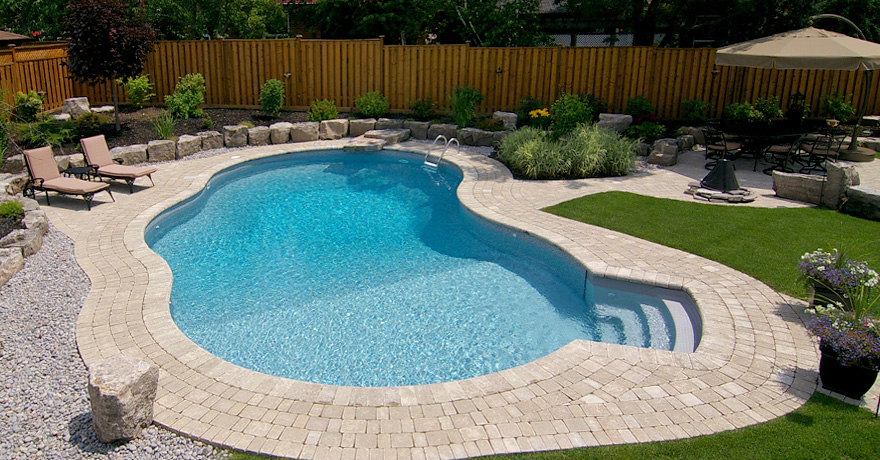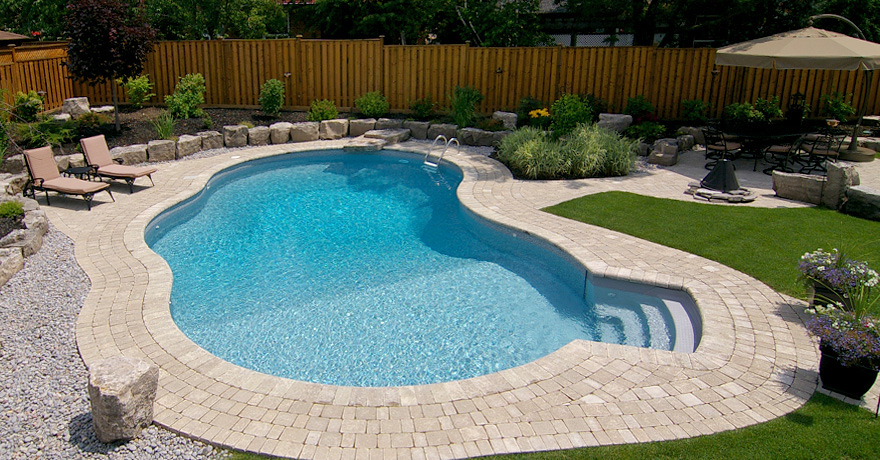 Terrace arrangement for swimming pool
Plain paving stone pool surrounds are among the most popular landscaping options. We build your terrace to measure and accompany you in the conception of a personalized design and the choice of the stone which will suit you best.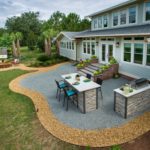 Patio design
The deck patio is either wood or paving stone, sometimes with a BBQ or deck bench installation. Will be the perfect place to spend your weekends outdoors and share a good beer or have a good time with your family. This is why we attach great importance to the smallest details during the design and its realization in order to respect budget and quality.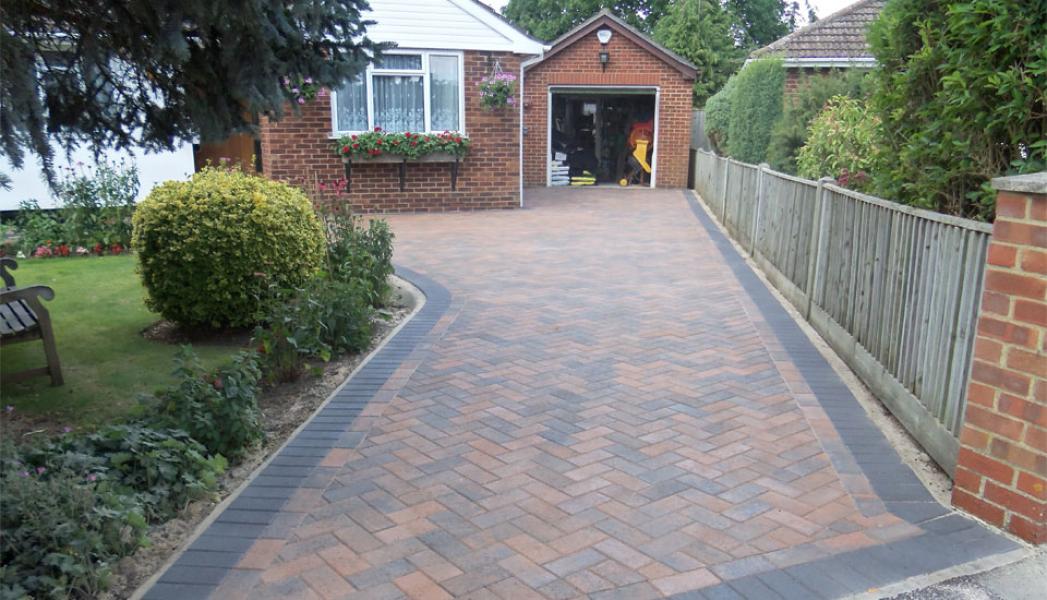 Entrance layout in plain paving stone
Plain paving stone driveway is one of the most durable installations in terms of entrance material. The secret lies in a good preparation of the ground before the stone is installed. This way your land will be less subject to movement during the freezing and thawing that winter and spring bring. Another much appreciated point is the ease of maintenance and the colourful look of a plain paving stone driveway, which makes it a sort of style element for your property.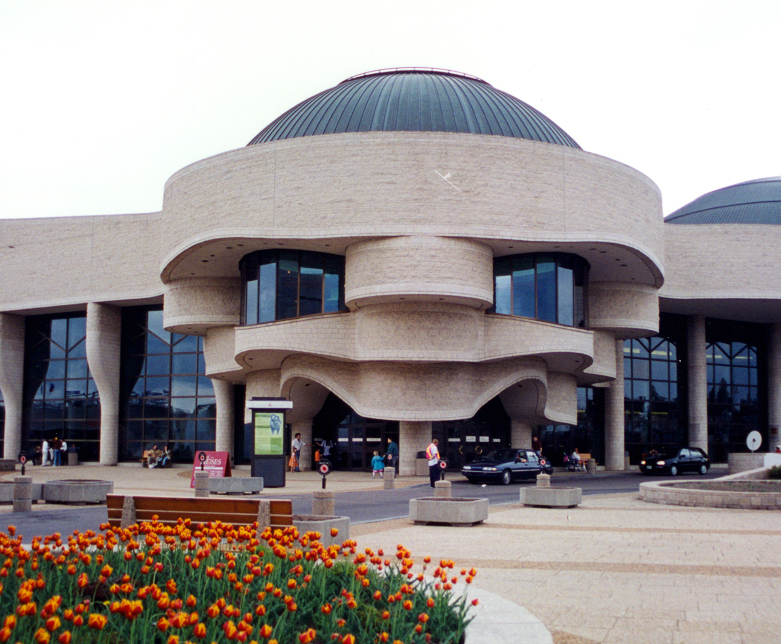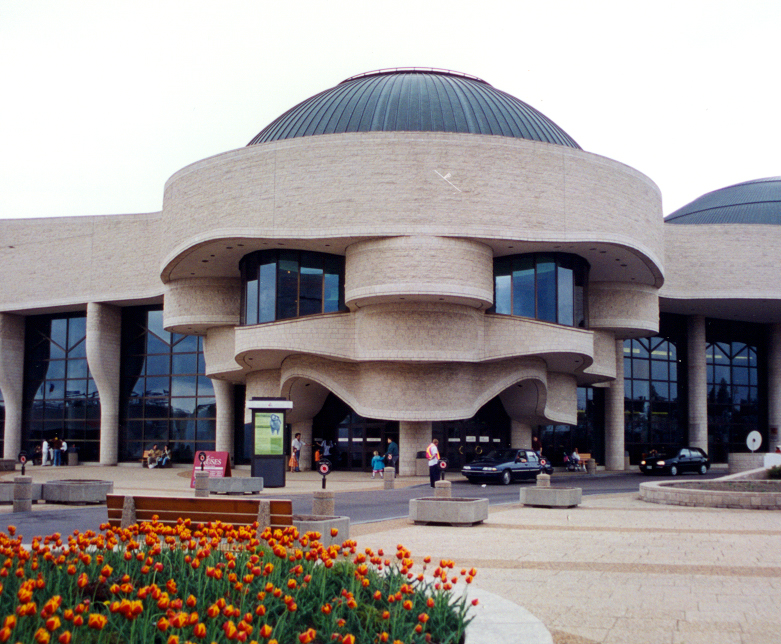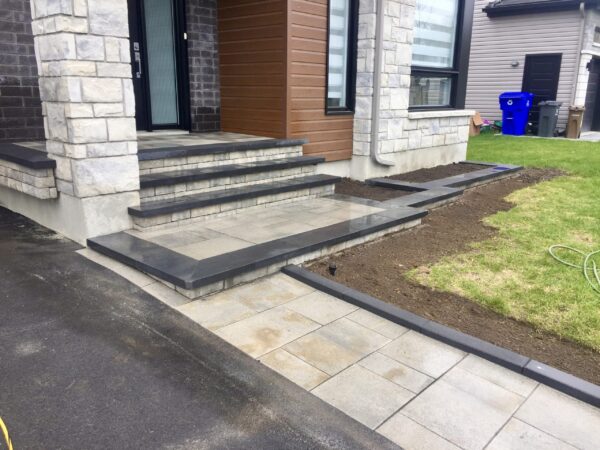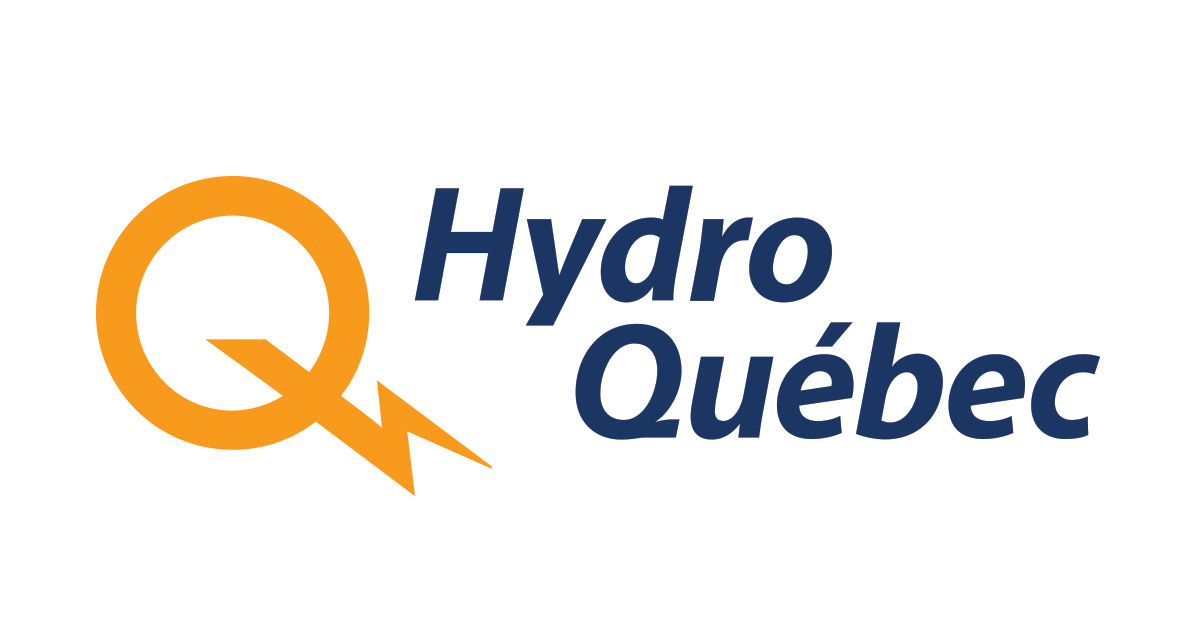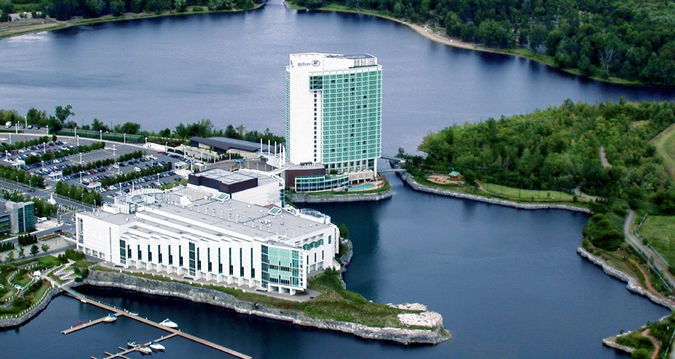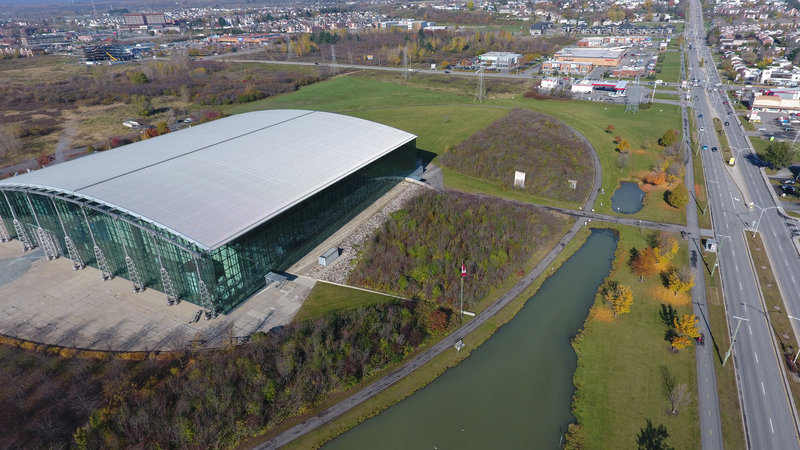 Commercial Landscaping
Over the years we have had several commercial clients for whom we have done landscaping and maintenance work. Here is a list of some of these clients:
The Museum of Civilization Corporation du Musé
Boulevard des Allumettière, Ministry of Transportation of Quebec
Lac Leamy Casino Loto Quebec
Hilton du Lac Lemay  Loto Québec
Canada Archive Public Works Canada
Confederation Blvd. National Capital Commission
Floral Program National Capital Commission
Start my very own landscaping project today!
Vous avez un projet en tête? Prenez rendez-vous avec nous maintenant et n'hésitez pas à nous envoyez les détailles et photos de votre projet ou propriété par courriel.