Our Landscaping Services
Excavation & Mini-Excavation – Conception & Aménagement complet - Remplacement de Pelouse - Élargissement de votre entré de stationnement -  Excavation et transport or du site des rebut excaver & préparation granulaire  de fondation : Garage , Cabanon, Patio , Spas , Trottoirs etc.
       Pavé uni – Bordure - Muret soutien & décoratif - Escalier & Marche Modulaire  –  Recouvrement de perron & galerie - Muret de pierre naturel & Marche - Recouvrement de galerie et marche - Plate bande muret & bordure - Combinaison Pavé Uni & Asphaltes
 Design & Evaluation of a drainage system plan for the topography and characteristic of your property to correct infiltration problems and redirect negative slope, surface water, runoff, and gutter drainage. Installation or replacement of a rain screen in front of the garage door or other.
 -     Pose et remplacement de margelle -  Réparation  et remise a niveau de votre aménagement après vos travaux du drians francais 
    Repair of your existing layout, correct any subsidence and straighten existing ground, Paving stone, Wall & Step - Re Sandblasting of paver joint - Paving stone sealer
Outdoor lighting - Irrigation
Flower bed Design - Asphalt Paving - Modular Staircase
  Equipment & operator rental: Excavator, petrol wheelbarrow, tools, dump truck, trailer -
Our Equipment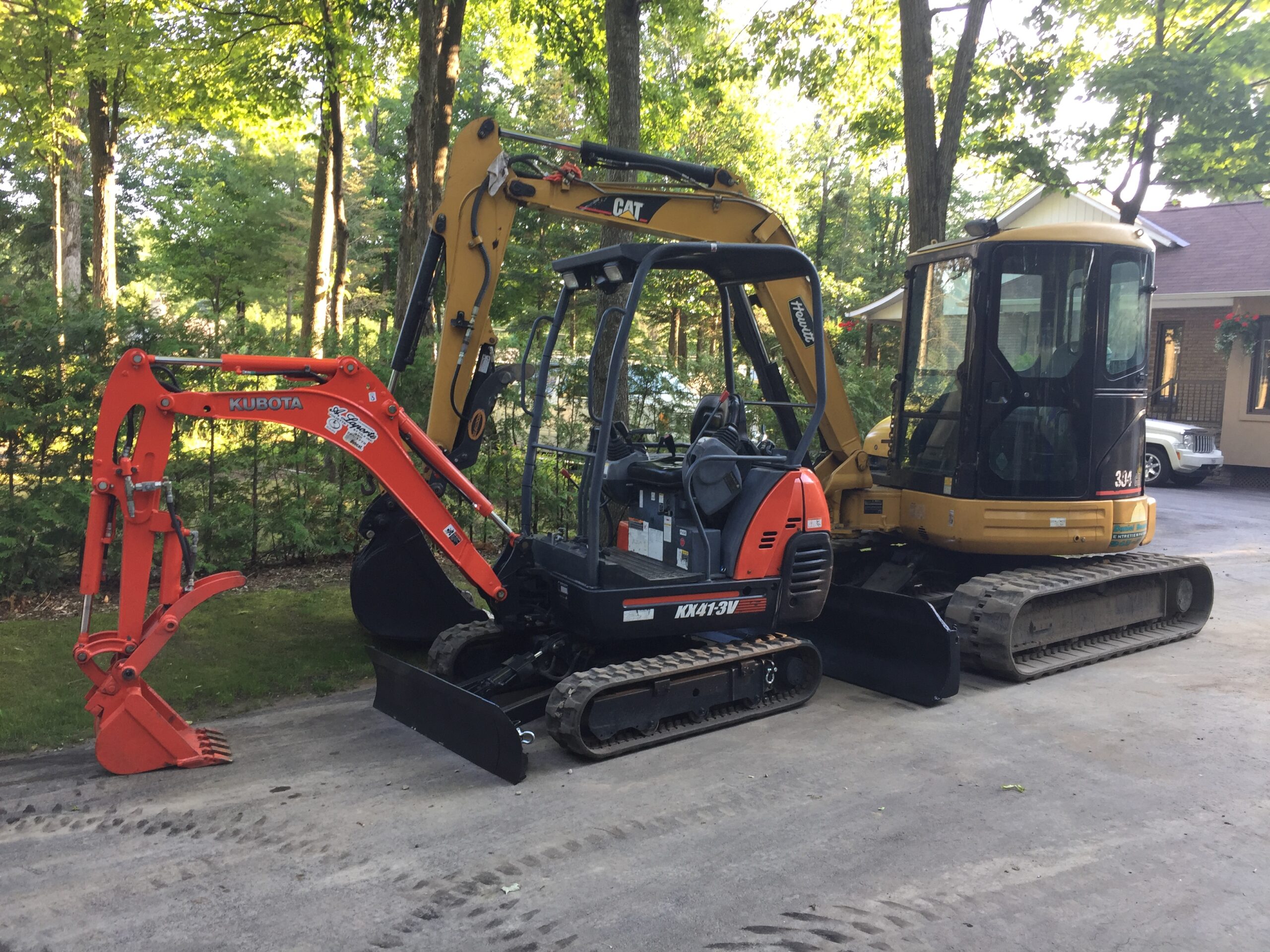 Mini-Excavation & Operator Rental Service
          If you wish to do your own landscaping, we can carry out the basic preparation work and rent the tools necessary for your work.
Paysagiste Beaudoin vous offre le service de mini-excavation & de location de machinerie avec opérateur pour des projets en tout genre. Par exemple, l'installation de tuyau de drainage, l'enlevage de roche ou de souche, installation de patio ou terrasse. Vous avez peut-être une installation en pierre ou autres matériaux lourds qui seront plus facilement manœuvrables avec une excavatrice. Contactez-nous maintenant pour une soumission .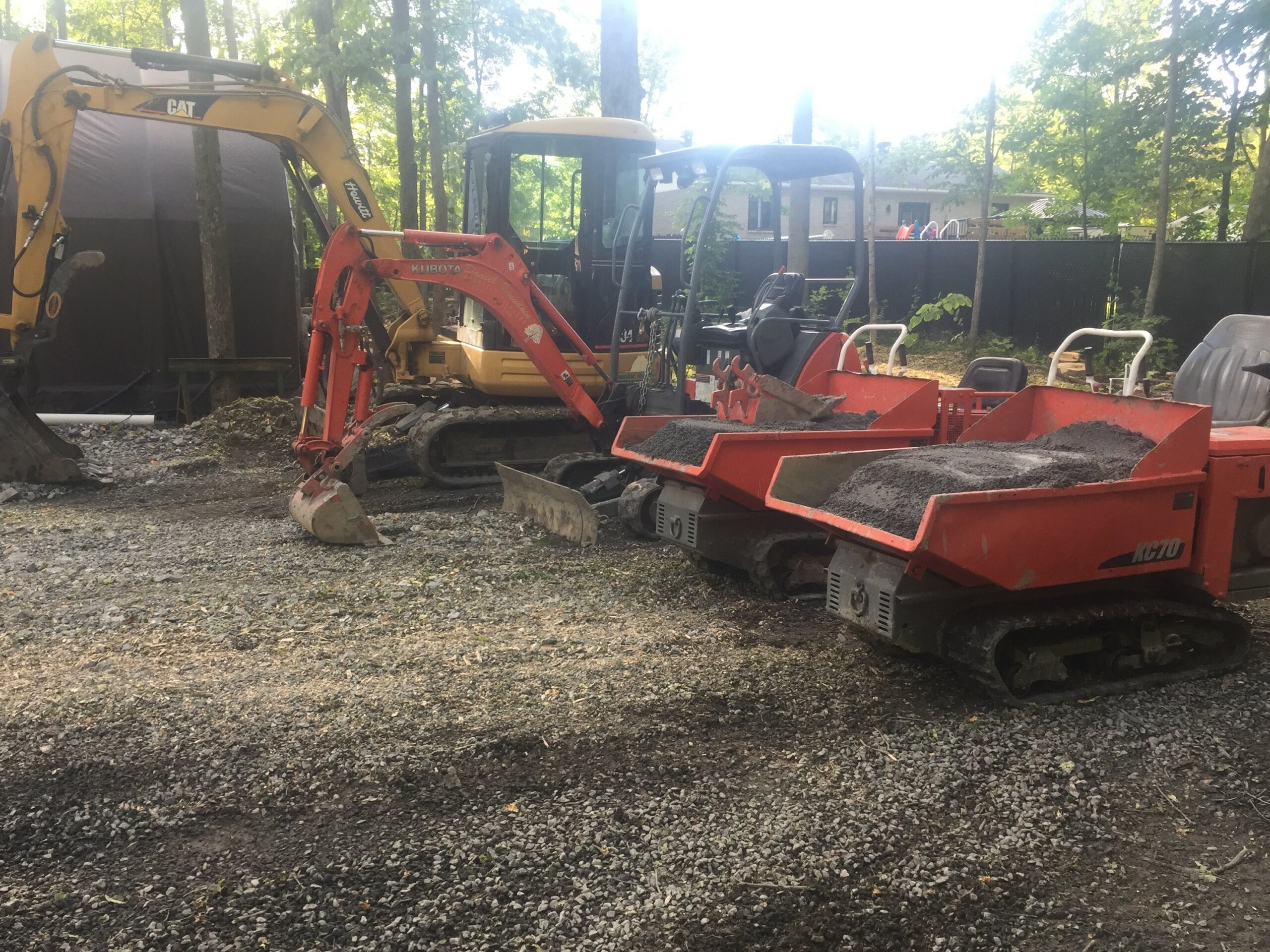 Compactor & surface preparation
During mini-excavation, projects often require soil compaction to create a surface ready for paving or simply to complete a crushed stone driveway. We provide the compaction equipment and labour to ensure that your soil is perfectly levelled. The mini-excavation also makes it possible to extract rocks and other heavy debris from underneath the target area, thus increasing the life of your installation despite the thaw.
Ask for a Free Quote for our excavating services!
Prenez rendez-vous avec nous maintenant et n'hésitez pas à nous envoyez les détailles et photos de votre projet ou propriété par courriel.